Join the ACLU of Indiana at our Independence Day celebration - Red, White & Bassoon, July 10, at State Street Pub. Enjoy two sets of music from Rock E Bassoon and a complimentary beverage from Sun King Brewery.
All proceeds will benefit the fight to protect constitutional rights and freedoms, through our work at the ACLU of Indiana.
Tickets are $25 and can be purchased at the door. Please keep in mind this event is 21+. State Street Pub is located at 243 N State Ave, Indianapolis, IN 46201.
Meet Rock E Bassoon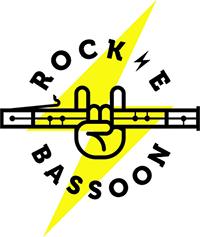 Rock E Bassoon is an electric rock band that is comprised of six bassoonists and a drummer. Rock E Bassoon performs classic rock and pop, such as Led Zeppelin, The Beatles, The Rolling Stones, Queen, Metallica, Michael Jackson and The Who. Rock E Bassoon's musicians include three members of the Indianapolis Symphony Orchestra, a professor of bassoon at the Butler University School of Music and professional free-lance bassoonists. Rock E Bassoon is unique in that it is perhaps the only rock bassoon band in the United States that is electric and uses effects pedals to alter the ordinary sounds of the bassoon.