Study Guide: The Constitution
We are always looking for opportunities to educate Hoosiers about the U.S. Constitution, Bill of Rights, civil rights laws and the Constitution of Indiana.
If you are a teacher in Indiana, and are interested in distributing pocket Constitutions in your class on Constitution Day, September 17, 2020, please email info@aclu-in.org to request up to 40 Constitutions. Constitutions will mailed out on a first-come, first-serve basis.
We can email you a PowerPoint presentation on the Constitution, as well as a PowerPoint true-false pop quiz to share with your class! There are PDF versions of both presentations available below.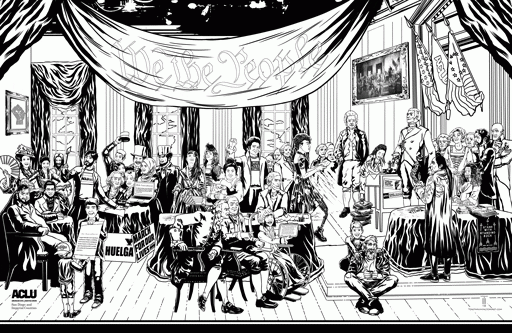 Download the hi-res version of the 'Dare to Create A More Perfect Union' coloring book page here. Download additional resources to put to use in your classroom this Constitution Day, below:
Related Stories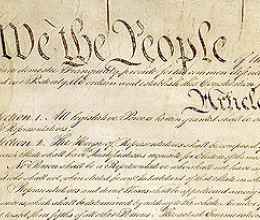 September 17, 2019