The civil rights of transgender people are on the ballot nationally and here in Indiana this November. That's why it's so important that trans people exercise their right to vote, despite the fact that intimidation in their communities and confusion about voter ID rules can decrease turnout among this vulnerable group.  
Let's be clear – trans people have the right to vote, regardless of their gender identity or their current gender presentation. #YesYouCanVote -- even if you haven't updated your ID to match your gender. And if you have recently updated your photo ID, it's important that you check your voter registration at indianavoters.com right now to make sure that your registration matches the current name on your photo ID. Do this before the deadline on October 5!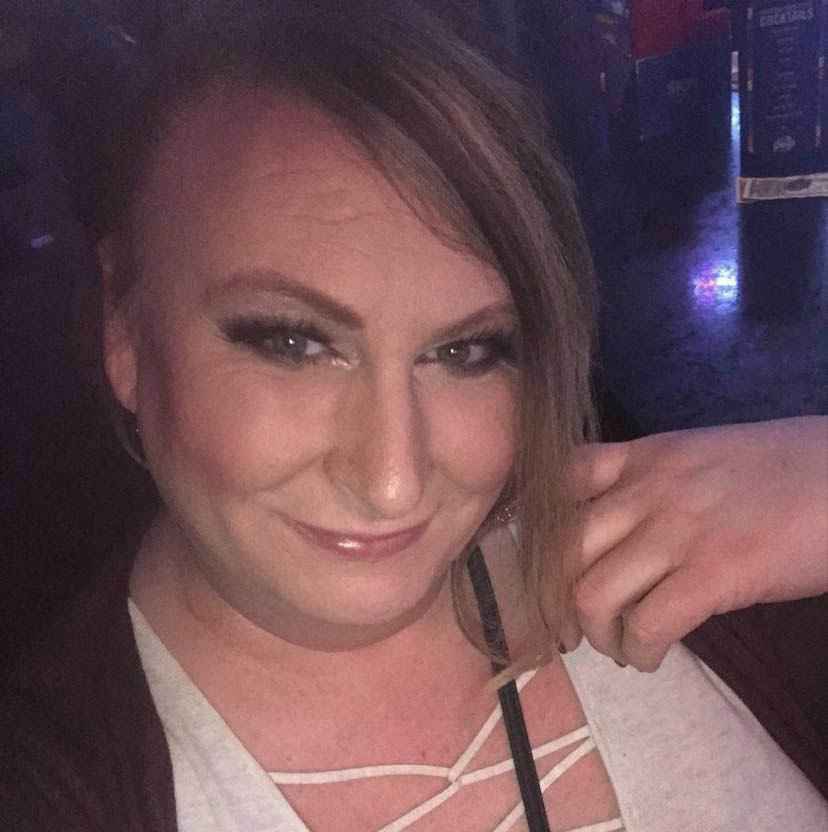 Adrienne Cassidy (she/her) shares her story of casting her very first vote ever:
 "I am a 49- year- old transgender woman and I never registered to vote until 2018. I always thought that my one little vote never mattered and being a trans person, I was so scared and nervous to go by myself. But I've seen how so many of our rights are under attack by elected officials and I just couldn't sit by any longer and not do my civic duty. I heard that the ACLU of Indiana was organizing a group of trans people and their allies to go to the polls to vote together, and I knew that this was the time to do it. I felt so safe walking in to vote with this incredible group of people and was so proud of myself for finally exercising my right. Every vote counts!"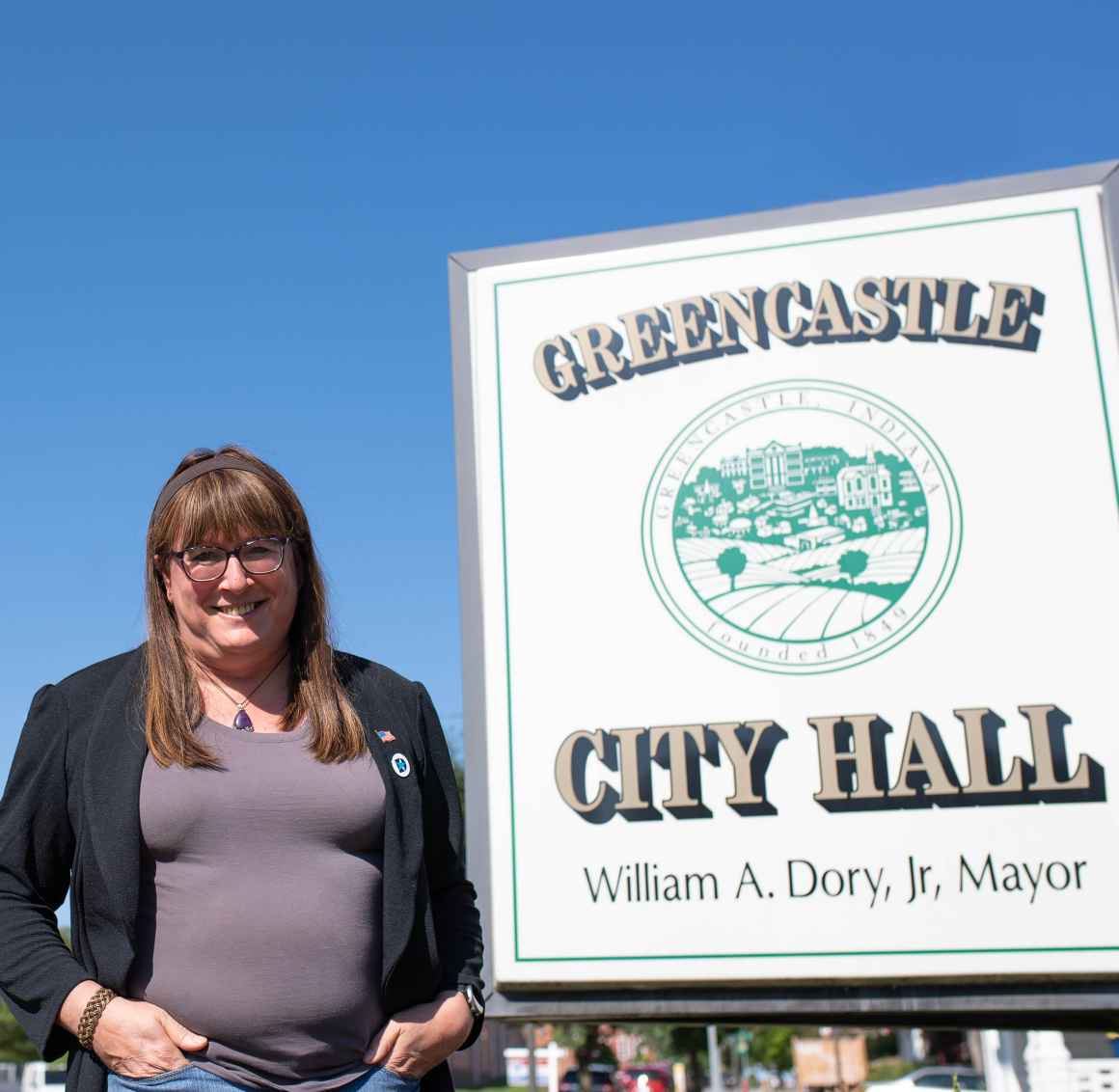 Veronica Pejril (she/her) currently serves as an elected city councilor in Greencastle. She describes the experience of casting her vote as her authentic self:
"The first time I cast a ballot as my most authentic self, it felt frightening to step into my polling place, a local Baptist church. Many trans folks feel uncomfortable stepping into unfamiliar spaces, especially when we may need to present a government ID that may not match our presentation. When I stepped out of that booth, I felt empowered and liberated. Our representation matters, in the voting booth, on the ballot, and in elected offices. It's more important than ever for us all to remember that yes, we can vote." 
photo credit, DePauw University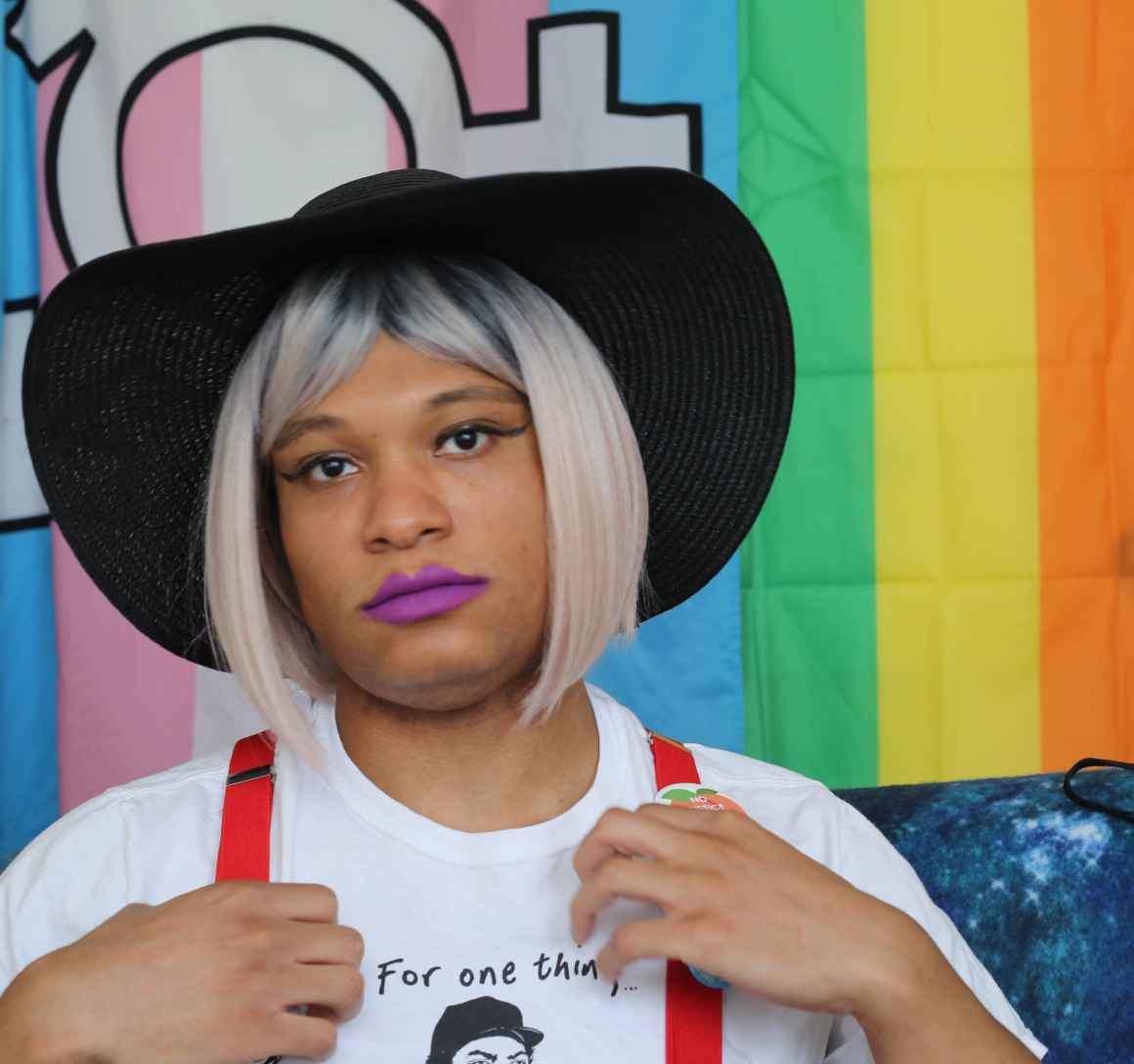 Cosmo 

Xavier 

(she/they) is a spoken word artist and transgender activist from Indianapolis. She has a message for everyone about the importance of exercising our rights:
"The upcoming election is one that has extra gravity for minorities of all groups. The state of the American democracy is fragile, this I feel is true. While we all wish to make change in our own ways, America still allows us an option to vote. If you have the ability to, register to vote. More than half the states allow registration to occur completely online. Once registered, make a plan. Fill your ballot and promptly send it back. If you have to vote in person, please, wear a mask, bring some sanitizer, and be patient. It's always a drag to stand in line to vote, but there are lives at stake. Be smart, be safe, and please, vote for your neighbor, your friends, your family, and for the future of us all." 
photo credit, Ethan Evans 
In November's election, it's important that every Hoosier knows how to exercise their right to vote! Check out our "Yes! You Can Vote!" website for more information about your rights, and for important dates and resources to make sure your vote counts. And on October 23, join us on social media where we'll be sharing stories of transgender voters as we #TRANSformThePolls.