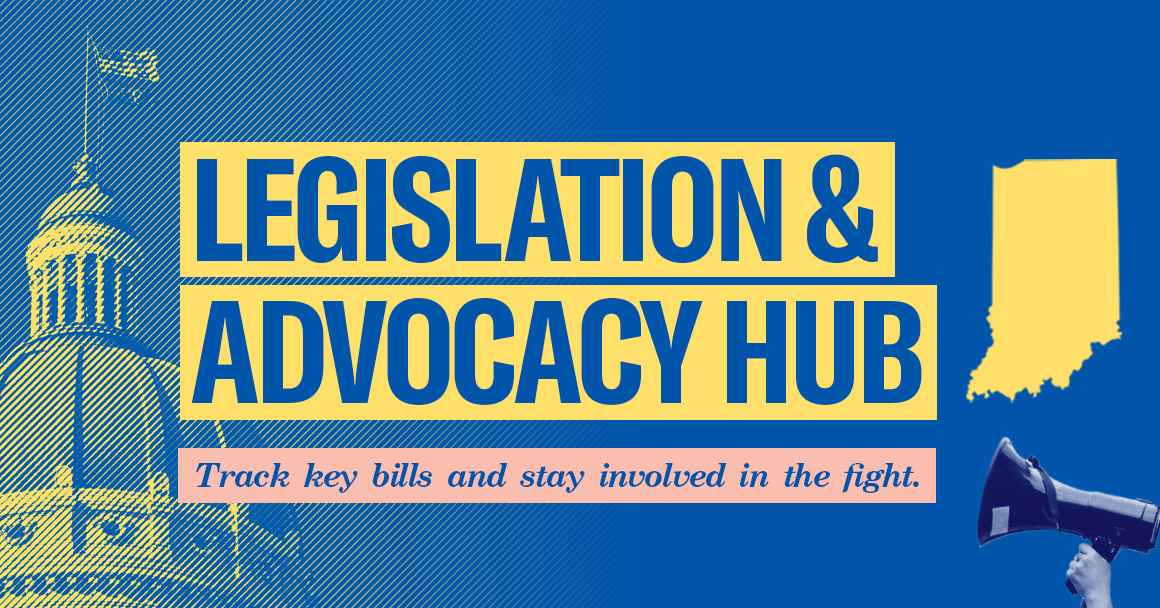 Our advocacy work is just one of the ways that we advance civil liberties in our state. We spend a significant amount of time engaging in the legislative process, monitoring key civil liberty issues and talking with Indiana legislators to ensure the protection of Hoosiers' rights. We aim to support bills that strengthen our rights guaranteed under the Constitution and defeat bills that threaten them. But we cannot do this work without you.
Please use the tools and resources below to engage in our advocacy defending civil liberties in Indiana!
RESOURCES AND TOOLS
Throughout the 2024 legislative session, we will monitor key bills that affect Hoosiers' civil rights and liberties. Check back often for updates.