Scroll through the ACLU of Indiana Annual Report for Fiscal Year 2021 (April 1, 2021 – March 31, 2022) to learn about how we fought to protect progress in Indiana this year.

A note from the Executive Director and the Board President: 
2021 was a year in limbo, a year that started with high expectations that went unmet or, at best, unresolved. We thought, hoped, that the pandemic would be behind us. We thought, hoped, that Trumpism and its anti-science, anti-democratic, anti-empathetic currents would have been swept out to sea.
Instead.
Throughout 2021, our country continued to grapple with a long history of racism and police violence, with a global pandemic, and with too many of our fellow Americans picking up the mantle of an administration that spent four years attempting to strip individuals of their civil liberties, of their votes, and of their dignity. If we are paying attention, we are weary. Our country is divided.
But.
As bell hooks and others remind us, hope is necessarily built upon a vision for tomorrow. And, for more than 100 years, the ACLU has pursued a vision for tomorrow in which fairness, freedom, and equality is a reality for every one of us. We have fought alongside our fellow Americans – alongside people such as you – to ensure we protect the progress that has been made while fighting for a brighter future, toward justice.
As we reflect on our victories here in Indiana in 2021, we must also be clear-eyed about what may lie ahead. With progress comes pushback. We will need Hoosiers to remain vigilant and to stand together.
The battles ahead will not be easy, but just as we have persisted and overcome for the last 100 years we will continue to do so now. The ACLU of Indiana, and all who stand with us, will continue on the path toward justice. We will not stop, we will not lose hope, and, we know, neither will you.
Thank you for fighting with us, for raising your voices and casting your votes, and for investing in a more just, vibrant, and inclusive future for all Hoosiers. 
The ACLU isn't letting up from the fight – not now, not ever.
Jane Henegar
ACLU of Indiana Executive Director
Caroline Richardson
ACLU of Indiana Board President
---
JUMP TO SECTION:

In 2021, we fought to ensure an equitable learning environment for students, to stop racist bullying and discrimination in Indiana schools and to protect the rights of LGBTQ students. 
Racist bullying in Indiana Schools
In November 2021, we filed a lawsuit against the Westfield Washington School Corp, after administrators failed to protect a student from pervasive and relentless racist bullying at the hands of her classmates.
The student, identified as S.J., was a seventh-grade student at Westfield Middle School, and one of very few Black students in her class. The bullying S.J. faced was relentless, and even after she reported the racist abuse to school administrators, they repeatedly failed to take action to protect S.J. from continuing abuse.
Under federal law, public schools have a duty to take reasonable measures to protect their students from pervasive race-based bullying. Westfield Middle School administrators failed to protect S.J. from abuse from her classmates, ultimately excluding her from access to a safe and equal learning experience. This case is ongoing.
We also filed a lawsuit on behalf of a student at Monroe Jr.-Sr. High School, who was suspended for a video she shared on TikTok, in violation of her First Amendment rights.
The student, identified as I.B., frequently observed her classmates using offensive and racist language—including the n-word. She observed students using racial slurs in text messages, written messages, videos that were shared amongst the student body, and during in-person conversations at school. I.B. created a short video on TikTok, sharing that several of her classmates used racist language. Rather than attempting to address its students' use of racist language, administrators informed I.B. that it was not her role to "police" other students' language and suspended her.
We reached a settlement with Monroe Central School administrators, and the case has been dismissed.

In recent years, we have filed several lawsuits against Indiana schools on behalf of Gay-Straight Alliance (GSA) groups that have been denied the same rights provided to other student groups. We continued this work in 2021, successfully challenging Pendleton Heights High School's actions which imposed unequal burdens on the student-led GSA group.
In addition, we filed a lawsuit against Vigo County School Corp, after employees denied two Terre Haute North High School students their right to use the restrooms consistent with their gender.
Despite numerous courts ruling that trans students must be given access to the restrooms that correspond with their gender, as well as numerous courts ruling that that GSA groups must be provided with the equal rights granted to them by the U.S. Constitution, we continue to see these violations in cities across the state.
Some Indiana elected officials insist on targeting LGBTQ students to score political points, and their rhetoric is being reflected in these schools. We hope that public schools will take notice and avoid future violations of civil liberties by providing equal treatment to all students.
We will continue to challenge schools that fail to provide equal rights to LGBTQ students, and we will remain vigilant as some Indiana legislators continue to target students' rights.
 

The incredible turnout of the 2020 election inspired new attacks aimed at restricting voter access across the country, including here in Indiana.
During the 2021 legislative session, we stopped several voter restrictions bills. These attacks were part of the national trend to make voting more difficult. One of the bills defeated, SB 353, would have disenfranchised tens of thousands of Hoosier voters by requiring additional, costly, and unnecessary documentation, disproportionately and unfairly impacting low-income voters, senior citizens, voters with disabilities, and Black and Brown voters.
Our legal team also helped block an illegal voter purge law in the courts.
By misleading voters about election accuracy and voter fraud, some self-interested legislators will surely continue to try to chip away at Hoosiers' access to the ballot. The ACLU will continue to fight barriers to the ballot, here in Indiana and across the nation.
Building on our work from 2018 and 2020, in 2022 we will run an extensive voter education campaign spreading the word to all Hoosiers that Yes! You Can Vote! The campaign includes voting rights education for groups who are often disenfranchised, with particular focus on informing previously incarcerated individuals of their right to vote, among other groups of voters who are often disenfranchised.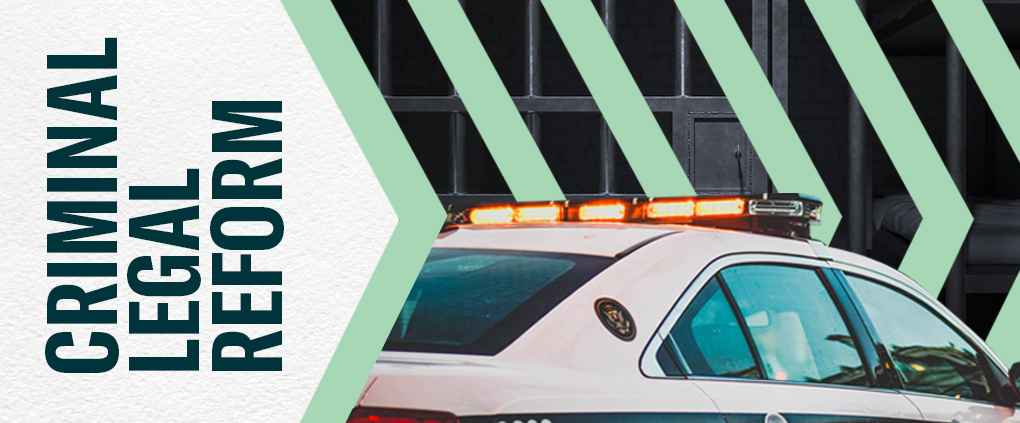 Reimagining Policing
In 2021, we continued working with community partners to demand that Indianapolis and other Indiana cities stop increasing budgets for police departments, and start providing transparency when it comes to police policies and use of surveillance technology.
After a year of protests demanding racial justice and police divestment and reinvestment into communities, Indiana legislators spent the 2021 session attempting to pass a number of bills aimed at prohibiting or limiting the ability of local government to control local police department funding and reform. Along with our supporters and community partners, we put a stop to these bills, which would have taken power away from local communities to hold police accountable and to prevent police violence. Ultimately, all of these bills were stopped.
In addition to stopping anti-divestment legislation, we worked in partnership with the Indiana Business and Community Partnership for Racial Equity to move important reform forward. HEA 1006, a proactive police reform bill closes loopholes in Indiana law regarding the officer decertification process, and outlines penalties for officers who intentionally turn off body cameras.
Increased accountability and transparency are a key first step, but we know that the underlying problem with policing isn't just the lack of oversight policies, or a need for more training and better procedures. The core problem is modern policing itself. More must be done.
Invasive Traffic-Stop Searches
In the courts, we filed several lawsuits against police officers for nonconsensual searches during traffic stops. Drivers do not, and should not expect to be treated as drug suspects without any reason, during minor traffic stops. These cases demonstrate a pattern of police overreach in an effort to fight the failed War on Drugs which has trampled constitutional rights and overcrowded our jails and prisons for decades.
Dark Cell Cases - Miami Correctional Facility
We also filed more than 20 ongoing cases against Miami Corrections facility, where men are being kept in darkened and dangerous cells, 24/7. People who are incarcerated are protected against cruel and unusual punishment according to the Constitution. However, officials at Miami Correctional Facility are consistently failing to meet people's most basic needs.
This is a pattern of cruel and unusual punishment practiced inside the facility's restrictive housing unit, but it is also a pattern inside the incarceration system across the country, in which individuals and their rights are seen as expendable.
The ACLU of Indiana has long fought in the courts for the protection of these individuals' rights and we aren't backing down.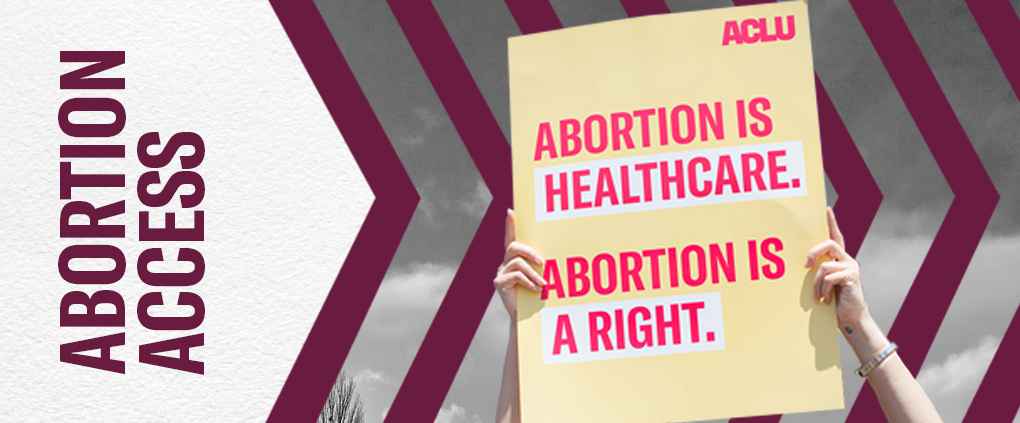 In 2021, we saw extreme abortion bans passed across the country. In Indiana we have several ongoing cases in the courts, and are continuing to fight against legislation that would attempt to push abortion out of reach. During the legislative session, we fought against HEA 1577, an omnibus anti-choice bill that runs afoul of the Constitution, placing multiple new restrictions on abortion access, which passed the legislature in 2021. This law is currently enjoined in the courts, but would ultimately force health providers to lie to their patients and provide dangerous, false and misleading information about abortion reversal, putting patients at risk while ignoring science and the First Amendment rights of medical providers. Patients rely on their providers to help them make informed medical decisions. No one benefits from politicians forcing providers to share misinformation.
Let's Talk About Abortion
We are preparing to fight against increased restrictions in 2022, as the Supreme Court could further undermine Roe v. Wade at any moment, and we know some Indiana legislators are primed to ban abortion if Roe V. Wade is overturned. Only 14% of Hoosiers support a full ban on abortions. The time is now for Hoosiers to speak up, so in 2022, the ACLU of Indiana is launching Let's Talk About Abortion, a campaign to dispel misinformation and flat out lies some politicians have used to attack women's rights. Arm yourself with tools, such as our new conversation guide, take action, and learn more about what the majority of Hoosiers think about abortion here.
 

Protestors' Rights
Following the many protests in 2020, we saw a slew of anti-protest legislation under the guise of "anti-riot" bills during the 2021 legislative session. Law enforcement already has all the tools needed to protect public safety and prevent violence and property damage - the real problem lies in how these tools have been selectively used against Black and brown individuals.
Social Media Censorship
Indiana elected officials are increasingly blocking constituents on social media when the constituent is critical of the official's positions. We filed several social media censorship cases to stop this pattern of unconstitutional behavior. We have filed cases against Representative J.D. Prescott, the Franklin Mayor, and the city of Knightstown, to name a few. These public officials and government entities have attempted to silence citizens on Facebook who publicly disagree with their policies. The First Amendment protects people, who regardless of their views, in their attempts to hold the government accountable through expression.
---
See a current list of ACLU of Indiana Staff
See a current list of ACLU of Indiana Board of Directors

Thank you to our former board members:
Roberta Shonemann, Fran Watson, Andi Cohen, Debra DesVignes, Larry Hesson, Vanessa Lopez Aguillera, Nancy Papas
---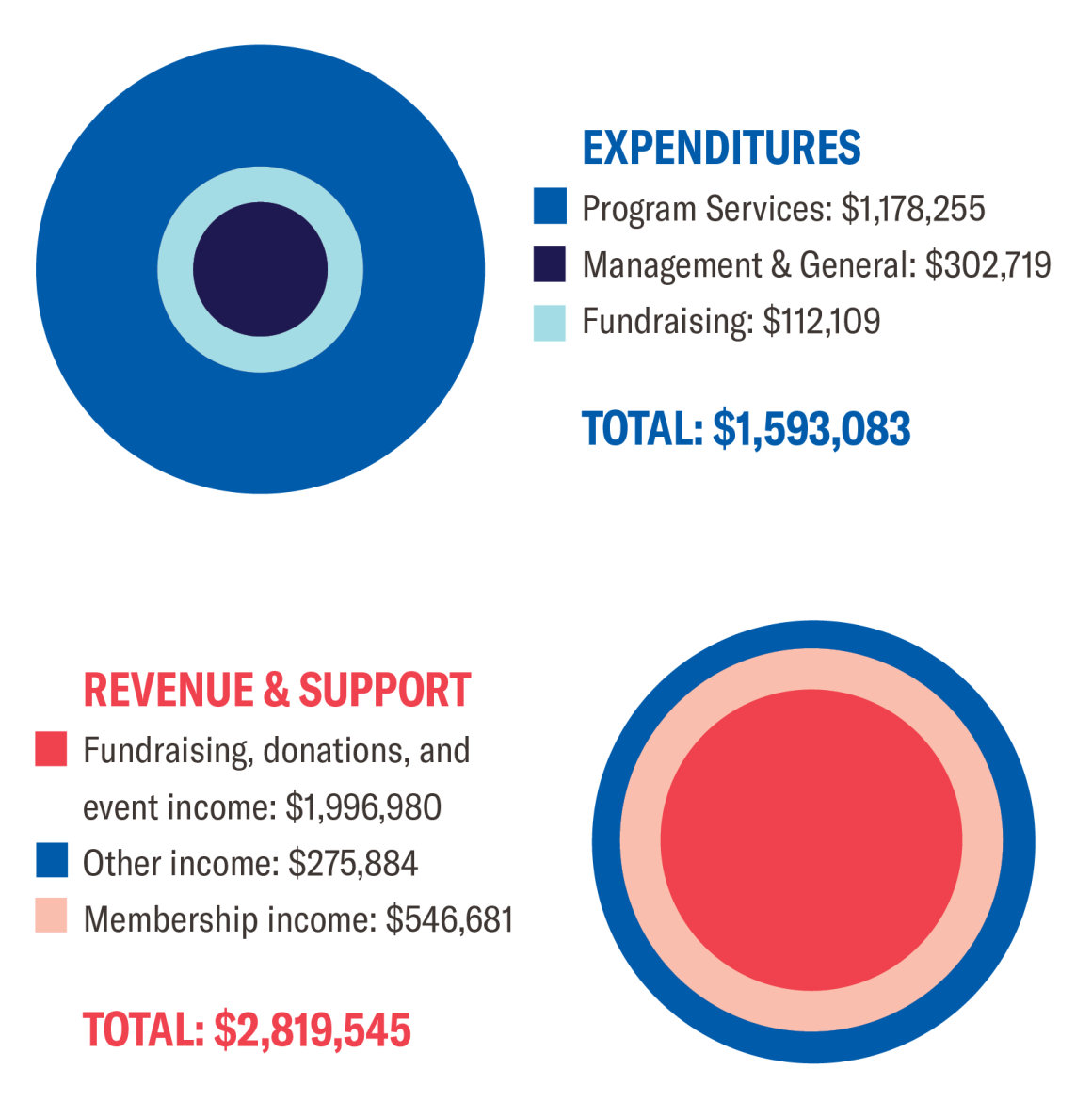 Combined budgets for the ACLU of Indiana, a 501(c)(4) tax-exempt nonprofit organization, and the ACLU of Indiana Foundation, a 501(c)(3) tax-exempt nonprofit organization, for the last fiscal year ending March 31, 2021. Audit statements will be available from the ACLU of Indiana office.
---
Change starts with you. Our volunteers and activists help turn the promises of the Constitution into reality. We are a people-powered movement, fighting for the future of freedom and justice. Take action, become an ACLU member, or volunteer your time to defend civil liberties.
Follow the ACLU of Indiana on Twitter, Facebook, and Instagram to stay up-to-date. 
Leave a Legacy
Planned gifts, such as bequests, help sustain the ACLU for generations to come. In addition to designating the ACLU as a beneficiary in a will or revocable living trust, donors may also designate the ACLU as a beneficiary of a life insurance policy, IRA, or pension. For more information, please contact Neil Hudelson, Director of Philanthropy at 317.759.6421 or nhudelson@aclu-in.org.
Make a Gift
Make a tax-deductible donation to the ACLU of Indiana today to help continue this critical work.